One of the biggest (and boldest) shifts I made this year had nothing to do with team building, strategy, metrics, or even money.
It had to do with my health.
As you may have seen, I hired a trainer and nutritionist to help me start to take better care of my body.
I realized I could no longer do it alone (and didn't want to) and that I deserved the support of a coach and mentor who could help me reach my goals.
Now this email is not about weight loss or food, but it is about your energy and what it takes to run a business.
You see, this year I realized something about us (you and me as business owners and driven women) — we're athletes running a life-long race.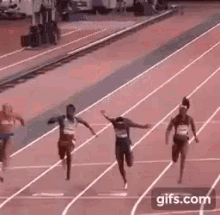 Yup, it's true. Now I know that sounds less than exciting. It sounds exhausting actually — but that's my exact point; we need energy to run the race!
Recently, I had my husband and Certified High Performance Coach James on the I Heart My Life Show.
Our episode was inspired by the fact that nearly every week, he starts a sentence with "You women…". Now this is not derogatory (I promise), but is merely due to the fact that he works with women on a daily basis and sees a lot of similarities and (harmful patterns) as it relates to our business and how we show up.
So I asked him to be honest about what he sees — some of the traps we often fall in — and how to shift out of them.
And believe me, it was eye-opening.
One of the traps he talked about was an addiction to mental stimulation.
I can totally relate to this!
I love being productive. And even on my "time off" I have the natural tendency to want to read another book or even watch a movie (which is mental stimulation).
It's difficult for us to just be.
Can you relate?
Another trap James mentioned that I definitely resonate with is "no pain, no gain".
We think if we take a break even for a day that we're not working hard enough which means we won't be successful.
This is absolutely not true. In fact, it's essential to take some time off in order to be productive.
I talk about this in a quick 4 minute video I recorded yesterday after having three calls in a row speaking to clients who are working into the early hours of the morning…
Maybe you can relate.
If so, I want to encourage you to take action.
1. Dive deeper into this I Heart My Life Show episode today and uncover which of the energy traps you may be falling into (and how to get out!).
2. And then hit reply and send me a message about how you're committing to shifting out of the trap.
You've got this!